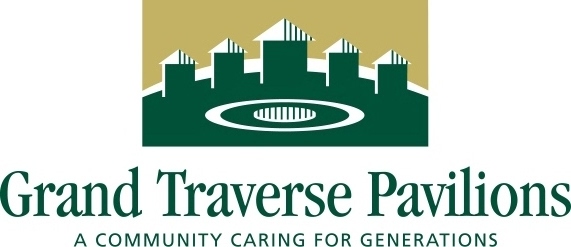 Welcome, GTP Employees to the
Employee Portal!
Here you will have access to submit internal job postings, log in to SmartLinx Go and Relias In-Services, Employee Assistance Program, see what community discounts are available to employees and more!
---
Toll Free 24/7 Access Line: 1-800-854-1446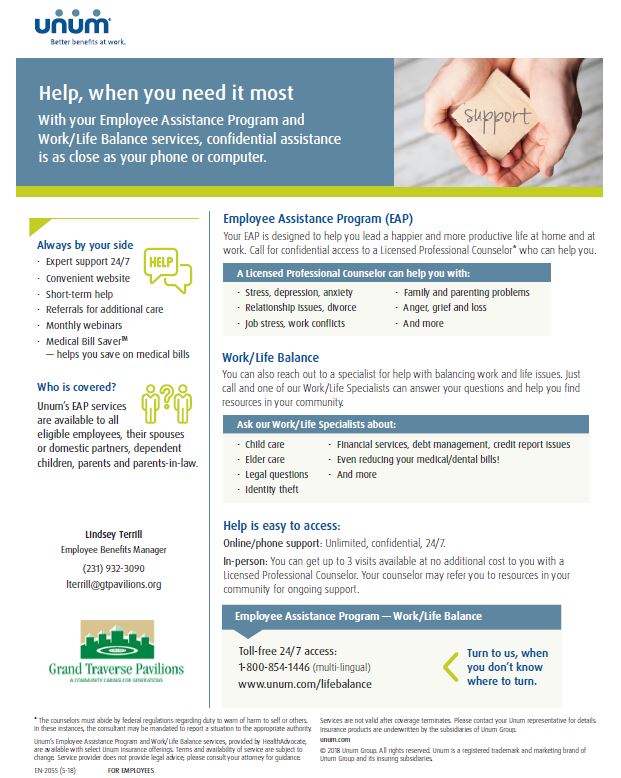 ---

If you need to talk to someone, you have options.
Sometimes it's hard to make your mental health a priority. But it doesn't have to be. Check out these common reasons why people don't get support and see how your Blue Cross plan can help.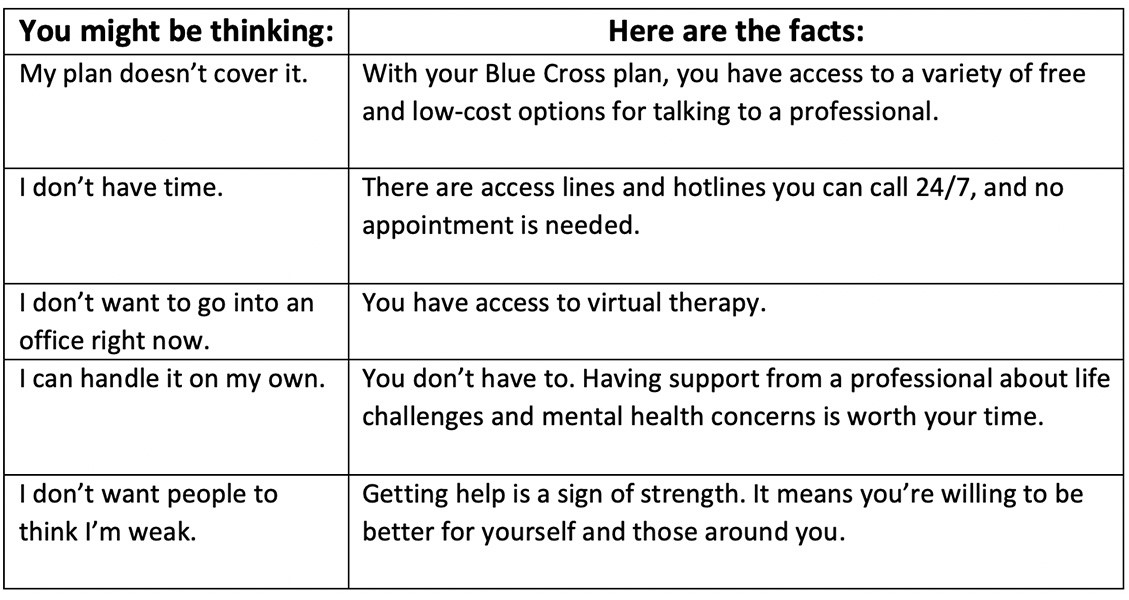 Behavioral Health Access Line – 1-800-482-5982 Press 1 after dialing for immediate care
Including self-harm and suicide support. Call our behavioral health access line if you or a loved one is having a behavioral health crisis, like suicidal thoughts.
Substance Use Hotline – 1-800-482-5982
If you're concerned about drug or alcohol addiction, licensed clinicians are available around the clock to help. They'll listen and guide you to the right treatment.
COVID-19 Support Hotline – 1-833-848-1764
You might be feeling stressed, anxious or isolated because of COVID-19. But you're not alone.
Call this number anytime to speak with an experienced advocate. Sometimes just talking through what you're feeling and thinking can help.