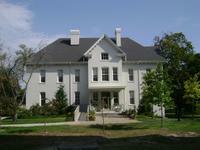 Evergreen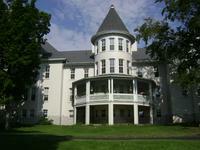 Hawthorn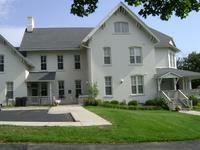 Willow
The Cottages of Grand Traverse Pavilions offer services and amenities that enhance the quality of life of older adults.
Restored to their 19th century grandeur of exquisitely restored Victorian, Queen Anne and Italianate homes, The Cottages offer independence and assisted living to older adults who seek a supported living environment. The luxuriously comfortable accommodations are rented on a monthly basis. The trio of elegant residences - Evergreen, Hawthorn, and Willow - feature private suites, studio and one-bedroom apartments. Each Cottage has its own unique amenities such as 12 foot ceilings, beautifully crafted wood floors and old world style trim and transom, hipped and gabled roofs, and panoramic vistas that look out onto the surrounding grand lawn and arboretum.
The Cottages blend a rich history with an array of modern amenities and hospitality services. They extend value, quality, and community to adults who want to live life to the fullest with the assurance that their varying needs are met. The Cottages are within walking distance of the regional medical center and minutes from the heart of downtown Traverse City and numerous social, cultural, and recreational opportunities.
When you think about home, about creating a place to discover the days of your dreams, consider The Cottages at Grand Traverse Pavilions. Come Home.
Among these offerings are adult day services, overnight respite, child care, assisted living, long-term care rehabilitation, dementia services, and health and fitness programs. Each is designed to nurture creativity, independence, and understanding among all constituents.
Grand Traverse Pavilions is not a Continuing Care Community regulated under the Michigan Continuing Care Community Disclosure Act, MCL §554.901 et seq. Admission to one level of care does not confer on a Resident any right to receive, or any obligation by Landlord to provide "continuing care" as defined by the Michigan Continuing Care Community Disclosure Act. While Grand Traverse Pavilions will make best efforts to assist its residents to move within the Grand Traverse Pavilions community options should the need for an alternative level of care arise, Grand Traverse Pavilions cannot guarantee a space within the community or that placement within the within the community is appropriate.