Long Term Care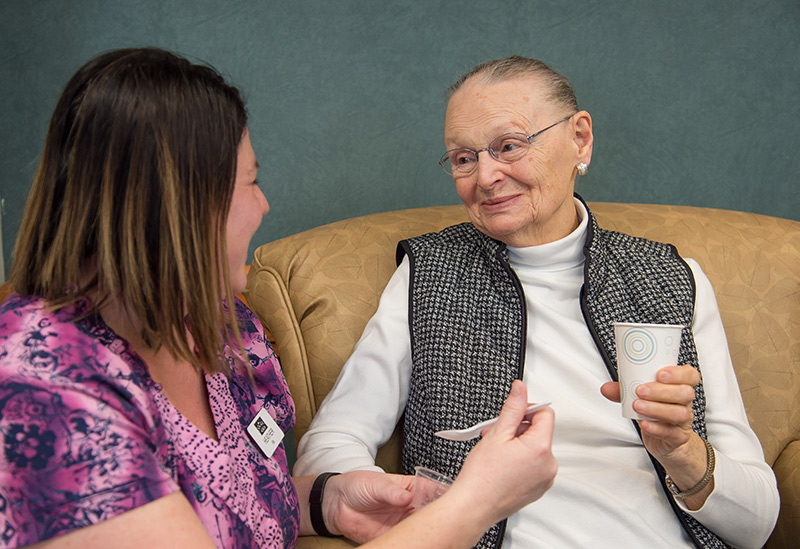 With a tradition of excellence that spans over five decades, Grand Traverse Medical Care is the flagship operation of The Pavilions.
Rated among the top third long-term care programs in the nation, Grand Traverse Medical Care has the capacity to provide 24-hour skilled nursing care. In addition, medication management, therapies, health and fitness programs, medical supplies, nutritional, recreational, and restorative nursing services are readily available.
More than 200 individuals find comfort, support, and security within the homelike environment of the program. Private and semi-private suites offer handicap-accessible showers, breathtaking views of courtyards and terraces, and convenient access to exquisitely decorated common areas.
Grand Traverse Medical Care offers a unique full-spectrum of specialized dementia care for older adults. Dementia services within the Pavilions affords the opportunity to access needed programs and services all on one campus.
In addition, our Rehab Center provides a short-term therapeutic environment. The Rehab Center bridges the gap between a hospital stay and home. Therapists and nursing staff assist patients in regaining strength, mobility, and confidence on their recovery journey.