Testimonial from Susan Swanson Regarding her Subacute Rehab Experience
"It was fantastic!" reflects, Susan Swanson, a recent subacute rehab patient at the Wellness Center.
From the very beginning, Swanson indicates, my therapist was attuned to my needs and it was refreshing to be queried about what I was hoping to accomplish with my sessions.
My goal was to get in and out of my house, which involved negotiating several stairs. Erica Nesvig-Paddock, my Physical Therapist, listened intently and found solutions for how I was going to be able to reach my goals in my house and how to overcome my barriers. The treatment was very individualized. Admittedly, at first, my arms were so tired since I couldn't bear weight on my leg. In spite of this challenge, the exercises Jessica Cobb my Occupational Therapist, provided helped me to get stronger. She also helped with strategies to be more independent with the restrictions that I have. Initially, I was worried about how long I was going to have to stay, but I'm going home much earlier than expected! My husband came in for training and the staff made sure we were comfortable with everything we needed to know before we decided on a discharge date.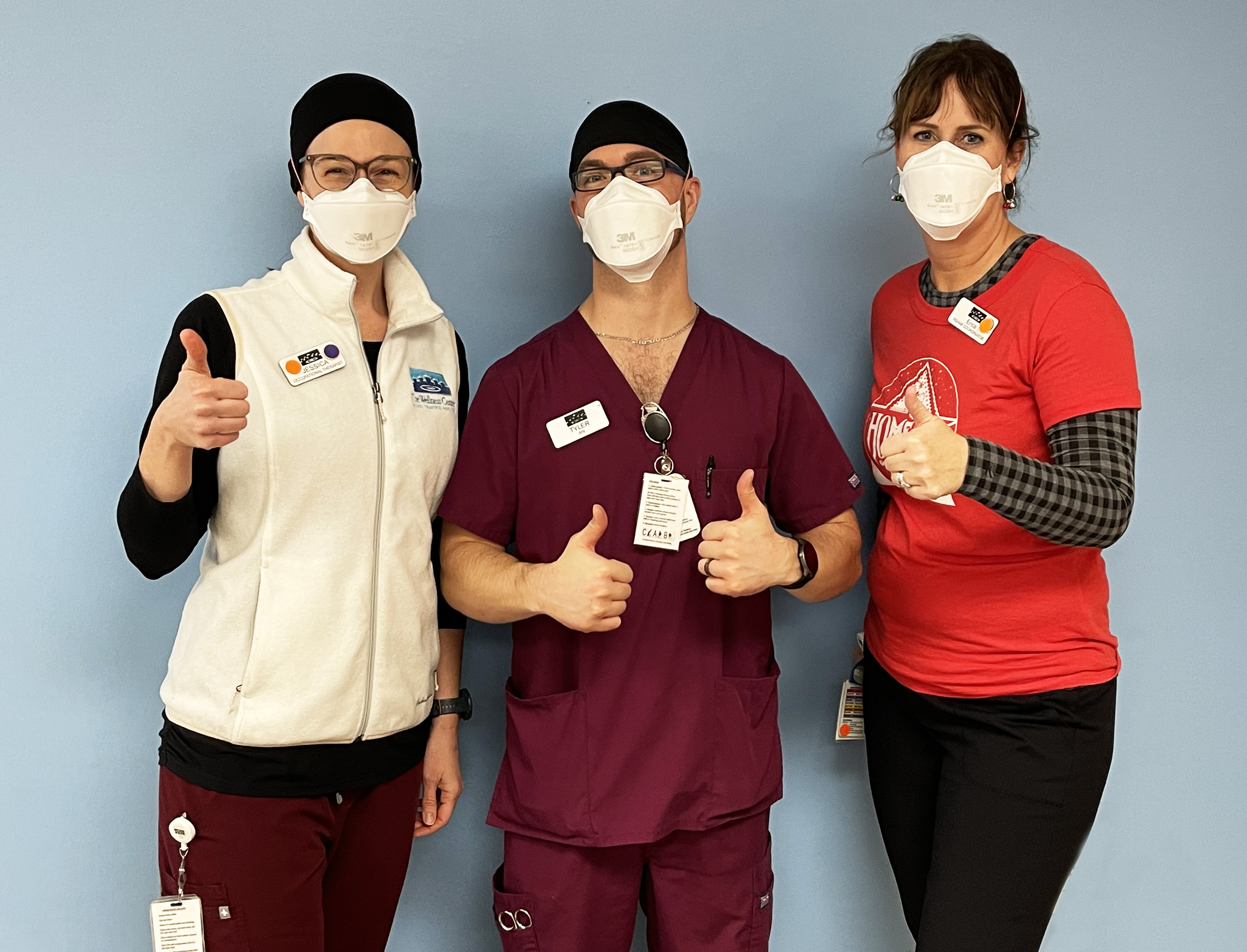 Pictured above from left to right: Jessica Cobb (Occupational Therapist), Tyler VandenBosch (RN) and Erica Nesvig-Paddock (Physical Therapist/Rehab Coordinator)


These individuals have been instrumental in Susan Swanson's subacute rehab journey!
Share on Facebook
---